Contact Somerville Primary School
Please contact Ms S Hussain, if you have a query.
Contact/Postal Address
Somerville Primary School
Somerville Road,
Small Heath,
Birmingham,
B10 9EN
E-mail: enquiry@somerville.bham.sch.uk


Telephone: 0121 675 0956

Fax: 0121 675 3890
Special Educational Needs Coordinator (SENCO): Mr Mohammed Moheen Tel: 0121 675 0956
If you have a complaint regarding SEN provision
The SENCO is available to talk about any issues. Parents can make an appointment to see him by contacting the school's main office.

The head teacher is also always willing to meet with parents if they have a complaint or concern.

Parents are able to refer any unresolved issues to the chair of the Governing Body who can be contacted in writing through the school.

The Local Authority provides a service for parents of special needs children who need support to resolve problems through The Special Educational Needs and Disability Information, Advice and Support Service (SENDIASS). They can be contacted by post to : 28 Oliver Street B7 4NX, by phone 0121 303 5004 or e-mail: sendiass@birmingham.gov.uk

Click below for a link to the Birmingham City Council website, this page has the latest news on school closures, gritting updates and travel / transport disruption due to snow and ice conditions.
birmingham.gov.uk/weather-disruption
School Mobile App
Download our School Mobile App for updates direct to your mobile device.
Our School mobile app can be downloaded from the links below. Once you have downloaded the School Jotter app you will need to select "Somerville Primary School" from within the app.
You can download it from: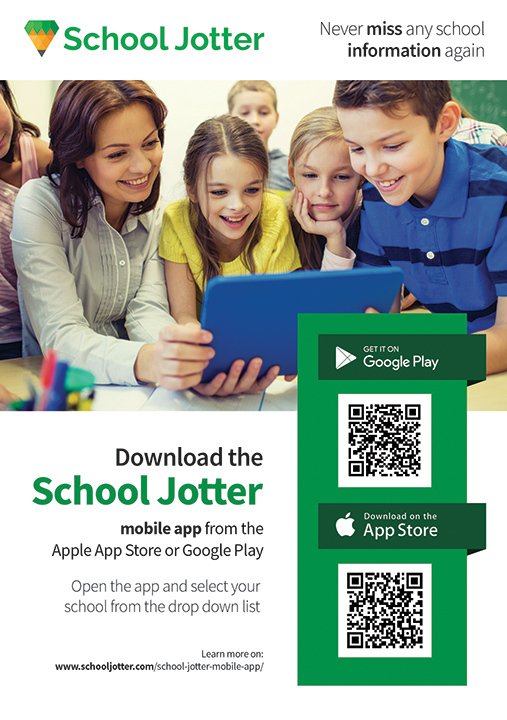 Location Map
View an online map of our School.