Schools of Sanctuary is a growing network of more than 300 primary and secondary schools all committed to supporting the thousands of young people seeking sanctuary in the UK, creating a culture of welcome and inclusion whilst raising awareness of the issues faced by refugees and asylum seekers. Here at Somerville, we are proud to be a School of Sanctuary.
What is a refugee?
A person who has been forced to leave their country in order to escape war, persecution, or natural disaster.
What is an asylum seeker?
A person who has left their home country as a political refugee and is seeking asylum in another.
School of Sanctuary Award 2022
Somerville pupils have enjoyed creating a wonderful performance to celebrate being reaccredited as a School of Sanctuary. Please enjoy our performance below!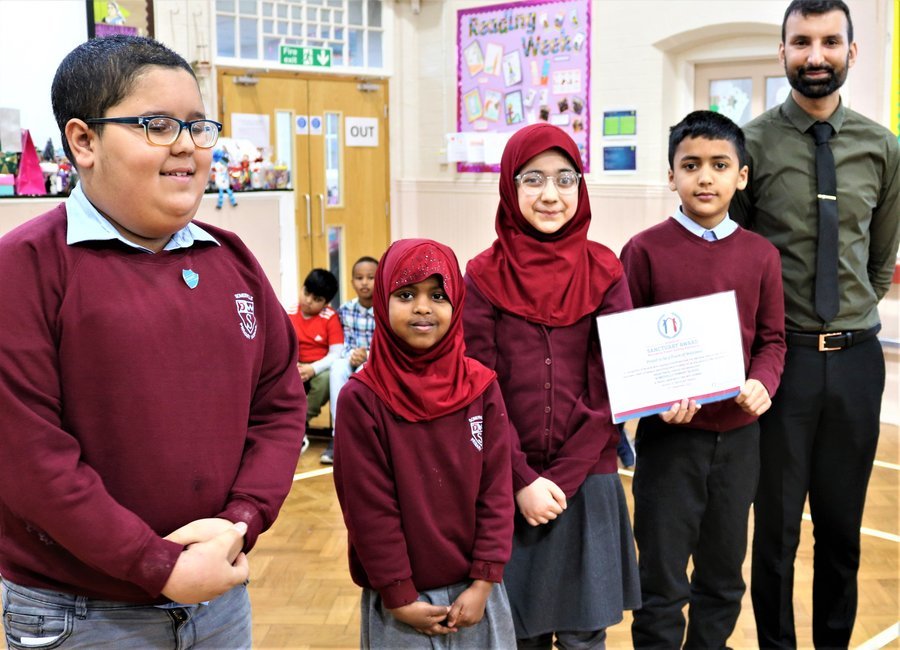 Somerville's Shoebox Appeal
Somerville Primary School is proud to have been a part of a Shoebox appeal with Migrant Help. These shoeboxes were handed out to asylum seekers in the West Midlands. We are very excited to announce that we were able to put together a grand total of 136 boxes.
Somerville Shoebox Appeal 2021
We are extremely proud to support Migrant help with another shoebox appeal. The kindness and generosity of the Somerville community will brighten up the holidays for many people.