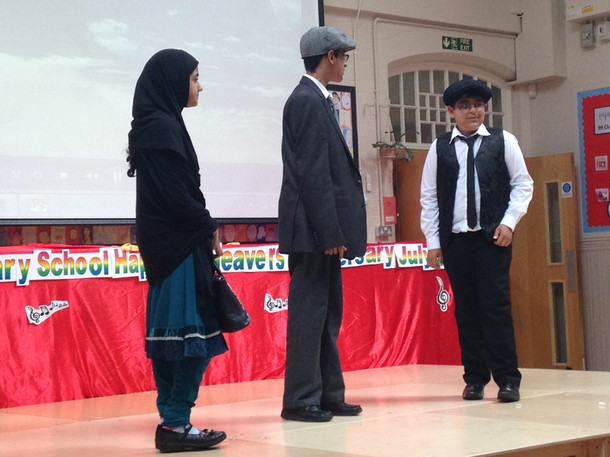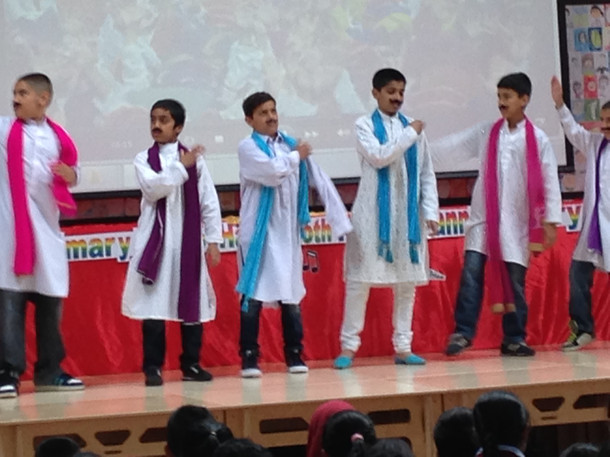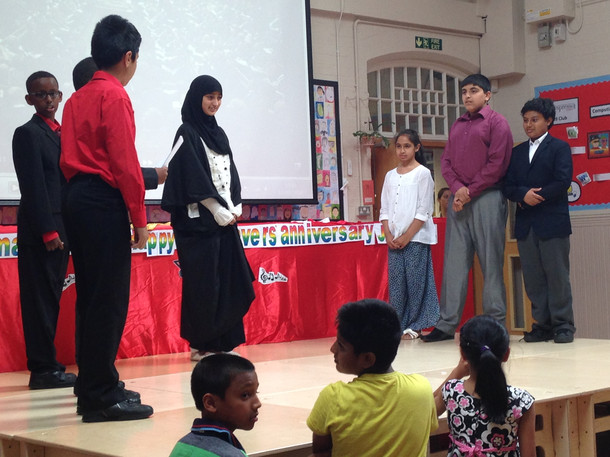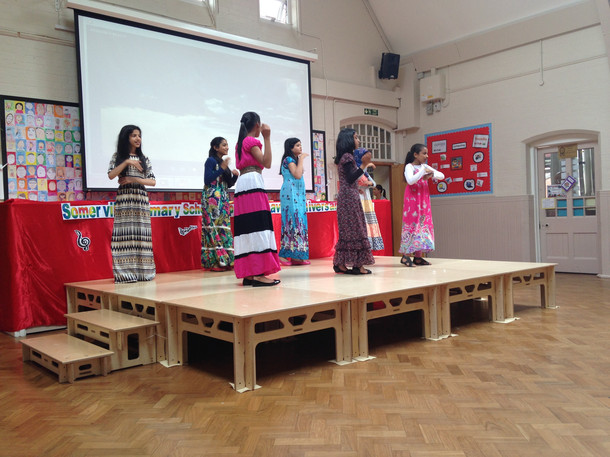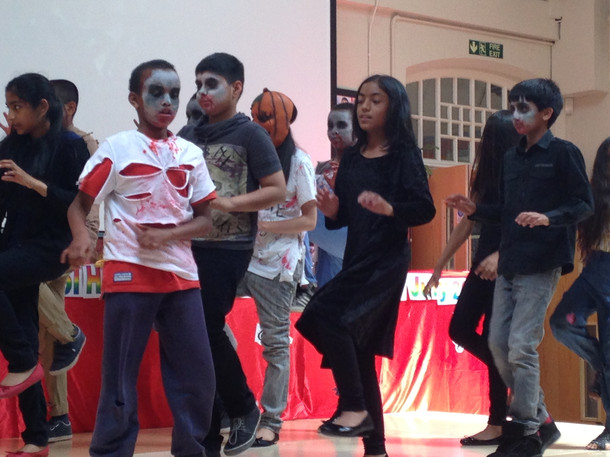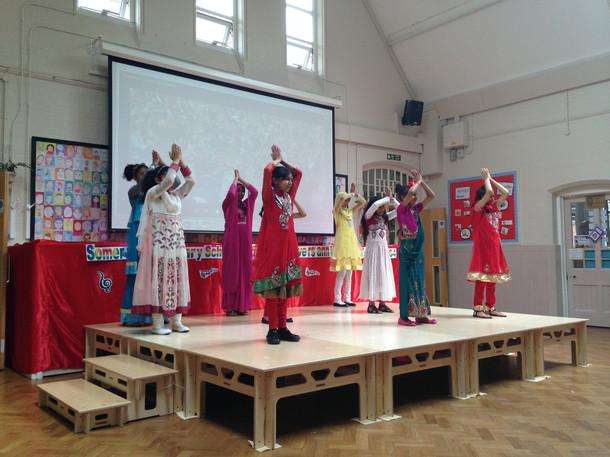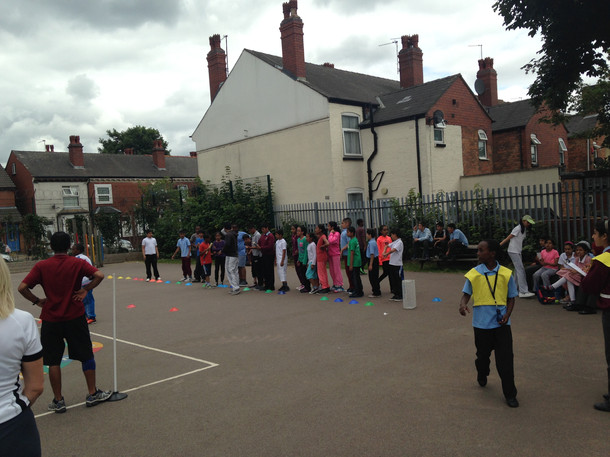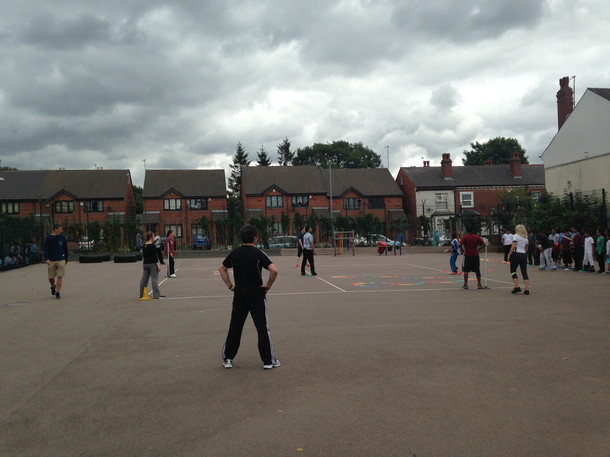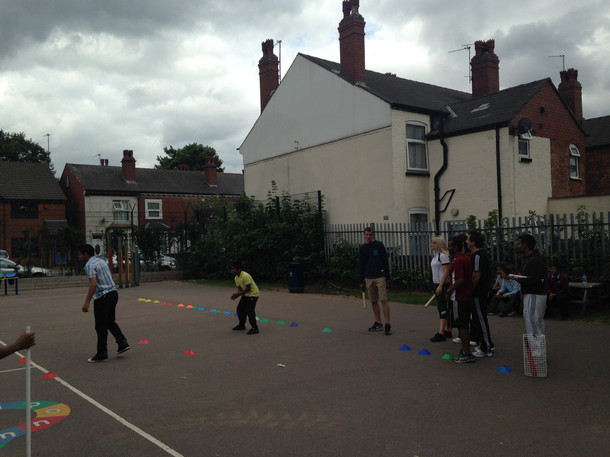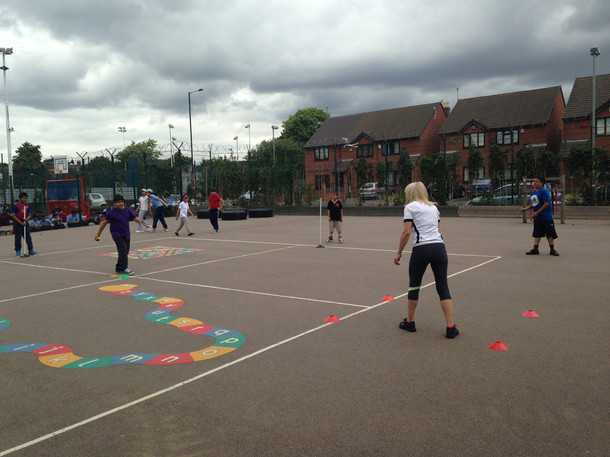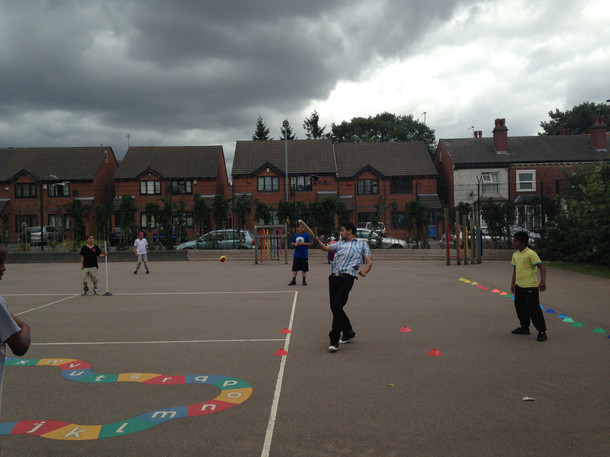 Welcome to Somerville Primary School website
Somerville Primary School is a community school, which proudly serves the local community. We have 790 pupils from Nursery to Year 6. The vast majority of our pupils are Muslim and we hold a determination to hold Islamic acts of worship on a daily basis. The pupils come from many different cultural and ethnic backgrounds, which help to make Somerville School a vibrant and exciting place to learn. We provide a safe and secure environment for all, with up to date technological equipment to ensure that our children and staff are ICT literate. Click here to read more of the Headteacher's Welcome.
You can read our last Ofsted Report (January 2012 ) by clicking : OFSTED Report 2012 (217.29 kB).
Year 6 Leavers Assembly
Year Six performed an excellent leavers assembly ! The performance was based around Zara, Akbar and Ali who were the main characters. In the play the three characters reminised about their days at Somerville school 50 years on! The performances were witty, had great acting and excellent dance performances to popular asian songs - pani pani, bhangra, baby doll, thriller and many more!
Rounders -Y6 V Staff
The year 6 classes played against the staff in rounders . Each class had an opportunity to play against the staff team - the Year Five Sports Crew acted as score keepers and timers. The matches were very close with a number of classes chanting to support the two teams. The over all winners were the staff! Well done to everyone for playing so well!
Year 6 Performances videoclips
Below are a few clips from Year Six's wonderful Leavers Performance.
Click on the links below to see the live performance
Latest School Calendar Events
Teacher Training Day

03

Nov

2014

@ Somerville School

School closed to pupils
Calendars page(s):
School Calendar >>
Somerville Primary (nc) School News
School News
Somerville carnival
Took place on Monday 16th June 2014 - Well done to everyone who took part in the Carnival - the masks, banners, music and dancing was fantastic!
Community Police Meeting
Thursday 29 May 2014/Friday 4 July 2014 Time 18:00 - 1900 Police Surgery at Somerville Primary School Somerville Road B10 9EN
News Page »
BBC Newsround
Latest Newsround stories