4S's concert!
Posted: Jul 4, 2016 by: Rizwan Khan (r.khan365) on: Year 4's Amazing Adventures!
On Monday 4th July 2016 a year 4 class had a concert. Everyone enjoyed it when they played their guitars and when they sang. The concert started at 2:00pm and we sang two songs. One called a bower constrictor and another one was called three little birds. Our four instrumental songs were; three little jazz, sambatini, e blues and another one I forgot. Also three girls from year 5 came and joined us with one of our songs which was sambatini and also they played three of their own songs. One was called Titanic and the other two were called in a moonlight and I'm in joy. Year 3 and year 4 were watching our performance and some of our parents came to watch us play as well.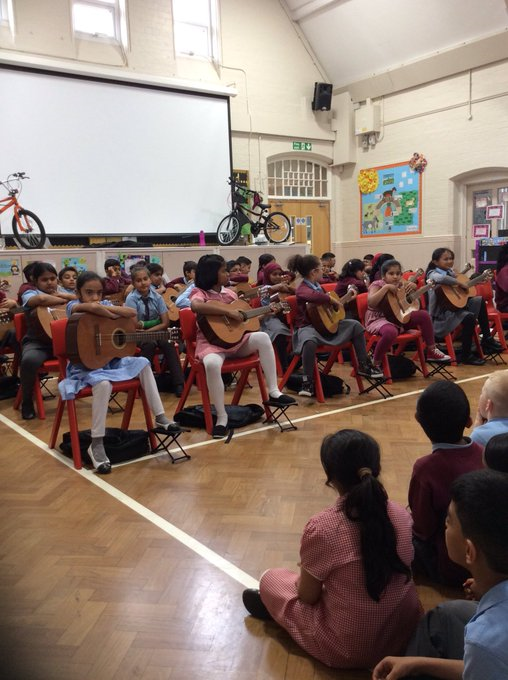 2 comments
Comments
Khalfah A. Jul 11, 2016

wow rizwan I never heard you play but I think you never played right
Rizwan K. Jul 11, 2016

I hope it was good Rizwan (also Rizwan didn't write this).